Taylor Swift opening the show, J.LO flaunting the 'cover it up' rule with a thigh high split to rival Liz Hurley, the return of The Trousersnake and Adele having a pop at Chris Brown- The Grammy's were eventful, right? Oh and the small matter of Rihanna and Chris Brown making their first public, award ceremony appearance since the 'altercation' 4 years ago.
But, despite my life focusing on celeb goss (well not soley, but it takes up alot of my day), but anyways, lets talk dresses!
1. Katy Perry. Since her split from Russell Brand she has shunned the limelight, and has defo been hitting the gym. The hair, the dress, that cleavage. Girl, looks good.
2. Queen B. With a world tour announced, Destinys Child reunion firmly underway and the resepectible other half to Jay Z, only Beyonce could ditch the dress and look beaut in a monochrome jumpsuit.
3. She changes her hair, more often than most of us change our underwear, but with long locks and a floor length red dress to match, Rihanna brought sexy back in a major way.
4.  The English rose amongst the American beauties- Adele. She finally let a little bit of colour into her wardrobe with a beautiful rosey pink floral dress in a gorgeous knee-length cut. Perf!
Oh yeah- and THIS happened………….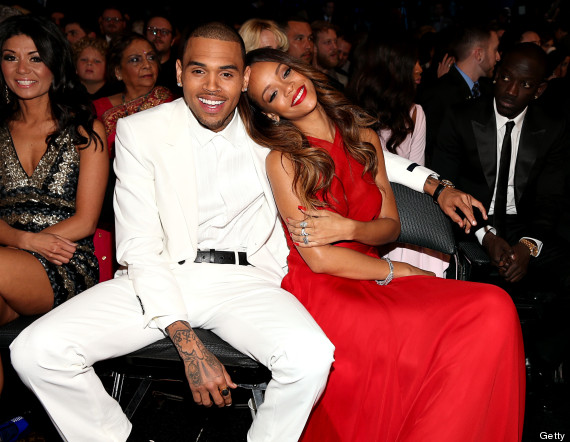 * Images taken from Google Images